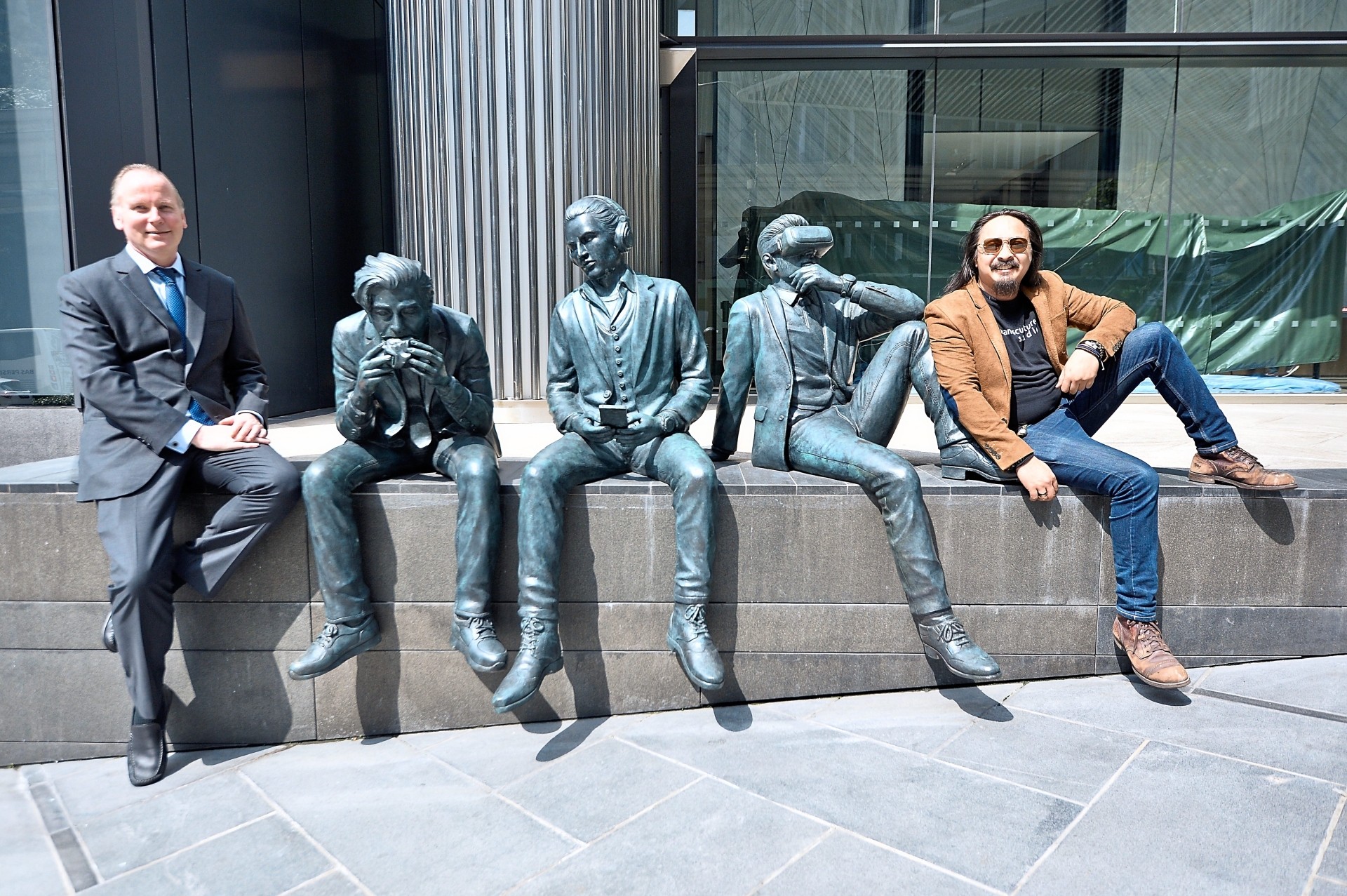 Equatorial Plaza Adds Sculptures to Art Collection
Malaysian artist En. Nizam Abdullah's newest sculptures now grace the porte cochere of Equatorial Plaza, the latest in a prominent collection showcasing local artistic talent.
The first of the commissioned work is titled Sorok Sorok, depicting children playing hide and seek. This represents the joy and unity of a multi-ethnic society in Malaysia. The second piece is Miza, Kika & Jwa, a modern interpretation of See No Evil, Hear No Evil, Speak No Evil, a popular proverb derived from 17th century Japanese folklore.
The bronze for these sculptures was cast using metal salvaged from the original Hotel Equatorial Kuala Lumpur building. Mr. Donald Lim, Chief Executive Officer, explained, "The idea was to use part of that metal so that the finished product contains some DNA of the original hotel. This small touch makes the artwork that much more meaningful and Nizam has produced some outstanding work with it."
Nizam shared, "I was delighted to learn that the material was going to be bronze, making it the first commissioned bronze sculpture for a local artist, especially in a private space."
Understanding how meaningful the project would be, Nizam documented the birth of the bronze sculptures and the entire collaborative process by creating a behind-the-scenes video. Today, we see the online premiere of this labour of love, titled The Making of Magnificence, which can also be viewed at https://www.youtube.com/watch?v=HRP76eSy74c.
Nizam carved his name as an artist, designer, and metalsmith from a modest workshop in 2012. He made his mark with The Fighting Rooster series, where hard metals turned into malleable materials. The same treatment and care were recreated for these new pieces.
Visit the attention-grabbing sculptures and other prominent art pieces at EQ, located in Equatorial Plaza.
Please go to www.eqkualalumpur.com/press-and-media, to view the video and pictures of the sculptures. You will find further information on EQ on the website too. Stay tuned, to discover more.