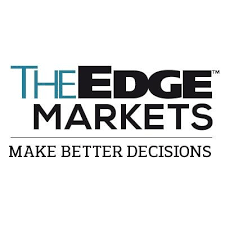 The Office Market Situation in Malaysia
Natalie Khoo, Shawn Ng & Lum Ka Kay/ TheEdgeProperty.com
May 12, 2017 13:50 pm MYT
THE current oversupply of office buildings especially in the Klang Valley has been plaguing the industry in recent years, but are we seeing any light at the end of the tunnel? How attractive are we as an office destination to global businesses?
At TheEdgeProperty.com Roundtable 2017 entitled "Malaysia a key international office destination?" powered by S P Setia Bhd and held on May 5, property experts who took part in the event addressed these questions and the challenges faced by the country's office property sub-sector.
The panellists were VPC Alliance (Malaysia) Sdn Bhd managing director James Wong; Knight Frank Malaysia executive director of capital markets James Buckley; JLL Southeast Asia head of capital markets research Regina Lim; InvestKL Corp and Triterra Metropolis Sdn Bhd joint chairman, and the immediate past president of the Real Estate and Housing Developers' Association Malaysia (Rehda) Datuk Seri Michael Yam; and Malaysian Institute of Estate Agents president Eric Lim. The session was moderated by TheEdgeProperty.com managing director and editor-in-chief Au Foong Yee.
In recent years, the office property market especially in the Klang Valley has not been faring as well as in the past. The numbers do not look good considering the high supply and low absorption rate.
"According to the National Property Information Centre's property market report for last year, Kuala Lumpur office building completions were around 320,643 sq m, but the take-up rate is only 24,646 sq m and this is an all-time low," said Wong.
"In 2017, the new supply for KL city and fringe is 4.72 million sq ft, and then next year, there will be another six million sq ft, and so many mega projects — Tun Razak Exchange, the Bandar Malaysia… This is all very alarming."
However, could this be the result of the kind of products that are available in the market? Yam, for instance, believes so.
He admitted that developers have been building a lot of mediocre products, and not really focusing on market demands and where the demand is coming from.
"There seems to be a mismatch here in terms of supply and demand. Maybe that's why MNCs (multinational corporations) are not coming here, because they can't find the sort of quality that they're looking for," said Yam.
Buckley said developers are raising their game by encompassing special features into their buildings. However, he agreed that the major portion of the existing stock is actually below international standards.
Meanwhile, Singapore-based Regina said Malaysia has much to offer if a comparison is to be made among Southeast Asian countries including Thailand, the Philippines, Vietnam and Indonesia.
"Aside from Singapore, Malaysia is the most developed in terms of GDP (gross domestic product) per capita, office block, employment, services, and so on. Transparency in the market and the ease of doing business are strong in Malaysia. But things can be better.
"If you want to get to the next level, it has to be better. The corruption has to go down. And why is the ringgit low? What is causing this to happen and are these factors going away? Those are the real tough questions we have to ask ourselves," she said.
Wong noted that the country has good infrastructure, ports and connectivity, as well as a friendly business environment. "Our foreign investment guidelines are more liberal compared to Singapore or Thailand. We have very well-defined property ownership rights, unlike in Indonesia where property ownership is only the rights to use rather than a solid title," said Wong.
Eric agreed with Wong, noting that some countries such as China take three months for a company to obtain their office licences, unlike in Malaysia.
"Perhaps the thing we would have to improve on [to attract investors] is for our infrastructure to be upgraded," said Eric.
Meanwhile, Yam pointed out that for the past 5½ years, InvestKL has attracted 65 MNCs to set up office in Malaysia.
InvestKL is a government entity under the purview of the Ministry of International Trade and Industry, the Ministry of Federal Territories, and the Performance Management and Delivery Unit under the Prime Minister's Department.
Yam added that InvestKL also performs the hand-holding process for these companies who come into Malaysia, to help them through the process of setting up their offices here.
Office grading – to each his own
During the discussion, it also came to light that there was no specific set of standards to grade an office building.
Wong said the local councils have some basic guidelines, but each property consultancy has drawn up its own set of grading criteria, hence they vary with each company.
"But generally, [as to] what is Grade A, B or C, more or less, it is there. So we look at building design, accessibility and building intelligence features, and from there we sort out their grades," he added.
However, Au posed the question on whether there is a need for a more standardised criteria "so that we are comparing apple to apple at the end of the day".
To that, Yam replied he will raise this issue with Rehda and the Malaysian Institute of Architects to suggest the possibility of having a Malaysian standard to grade office buildings.
Changing face of offices
Another topic raised was the impact of technology and how it has changed the way offices operate today. In the past, co-working spaces were almost unheard of. Nowadays, there are co-working space providers such as WeWork that allow members to use their facilities at any of their offices in town.
"When you feel a need to go and print something from the office, then you go to the nearest office," said Regina, adding that a co-working office also means you could be sitting next to someone who is working in another company instead of a colleague.
To veteran property developer Yam, the traditional office space will still be in demand, owing to benefits such as the ability to interact with other colleagues.
Current state of the Malaysian office space market
TheEdgeProperty.com: Napic (National Property Information Centre) has just released its latest property report on Malaysia's office property sub-sector. Malaysia's stock of purpose-built office (PBO) space as at end-2016 was almost 20.8 million sq m housed in 2,462 buildings. Of these buildings, 11 came on-stream just last year alone, offering a total of 500,000 sq m of space. This aside, there are a total of 68 buildings offering a combined 2 million sq m in incoming supply and another 27 buildings in the planned supply chain. KL (Kuala Lumpur) dominates, be it existing, incoming or planned supply. What are the numbers telling us? Are we in an oversupply situation?
James Wong: When you compare [KL with] cities like Singapore's Central Business District and the Philippines' Makati, we are actually faring very badly in terms of our effective rental and take-up rate. First of all, the supply in KL is too overwhelming. This is from Napic. Last year, the total office supply was 8.65 million sq m [in KL], and with a Klang Valley population of about 5.5 million, this is very, very alarming.
In 2017 [based on VPC's estimate], the new supply for KL city and its fringes is 4.72 million sq ft, and then next year, there will be another six million sq ft, and so many mega projects are upcoming — Tun Razak Exchange, Bandar Malaysia… This is very alarming. From Napic's report, KL office building completions [in 2016] totalled 320,643 sq m, but the take-up rate was only 24,646 sq m, and this is an all-time low. This was 8% of the completed supply last year. During the boom time, the absorption rate for the office space in KL was about two million sq ft or 2.5 million sq ft.
This is very, very alarming. Why are foreigners/MNCs (multinational corporations) not coming in despite our attractive rents, our world-class buildings with green technology features and MSC (multimedia super corridor) status?
James Buckley: No denying the huge amount of new supply coming on-stream into the KL market. What we see is that a major proportion of existing stock is actually below international standards. So what developers are doing is to raise their game by encompassing all these special features into their buildings. Our net absorption is incredibly low — that's where we need to improve.
Datuk Seri Michael Yam: I'm the supreme optimist. The fact is, there is an oversupply. The truth is, are you building the right thing? Napic just gives you the numbers, but which are Grade A, Grade A+ and others? We've been building a lot of mediocre stuff, and not really focusing on where the demand is. It's a joke to have a rent of RM7 psf when Hong Kong charges RM102 psf. Our neighbour Singapore's [rate is] easily three times of ours and their service charge is like what you pay in rent here.
There seems to be a mismatch here in terms of supply and demand. Maybe that's why MNCs are not coming here, because they can't find the sort of quality that they're looking for. But going forward, I think the situation will improve. Now there are REITs (real estate investment trusts) and they demand really good rental income. Prior to that, for offices, people tend to build as cheaply as they can and then sell them off quickly.
Buckley: If you look at the very good quality office buildings — KL Sentral is a good example — the occupancy rate there is much higher than others. And why is that? The newly completed offices have about 90% to 91% occupancy rate, while the older offices have occupancy rates of about 80% to 85%. So going back to what Datuk Seri Michael Yam was saying — build something that is required.
TEP.com: In the case of KL Sentral, accessibility and connectivity are better.
Buckley: We also have international Grade A buildings in KLCC, such as the Integra Tower where the occupancy rate is very, very high. [There are] very few of those really internationally graded buildings in the market.
TEP.com: How would you define an "internationally graded building"?
Regina Lim: I think the buildings here are great, [especially] the newer ones. The question I want to ask is, who are building them? And what is their intention? Is it because there is no development charge? Is it because you want to build a building and leave a legacy behind? In Jakarta, prices almost doubled in 2010 or 2011 because many land owners built with high plot ratio without paying development charge. And instead of building what the city needs — which are residential apartments — they want to build brand-new shiny office buildings because they can hold on to it forever. If you build an apartment building, you lose control over the land. So when we know why they're doing it, we will know how to manage it better.
Michael YamWong: Many developers and land owners behind office buildings build them to sell. But it is very difficult to get tenants. If you look around in KL, there are many office buildings nearing completion, or which are completed, that are on the market for en bloc sales. Almost every month, new office-building owners come to us wanting to sell [their office buildings]. Primarily, these people bought the buildings for investment and when the market turns bad, they get cold feet, so they're selling. So I agree that many people who build office buildings actually don't have a clue as to what they want to do with the building when it's completed. This has resulted in this big glut.
I like Singapore where planning and plot ratio are very well-defined. Over here, all the different local authorities do their own thing and there is no cross reference. Like KL and Selangor, each gives new office building approvals.
In Singapore, most land that is available for redevelopment is controlled by the URA (Urban Redevelopment Authority) that looks at supply and demand. While here, it's free for all. As a result, rentals here are suppressed and take-up rate is low. Something needs to be done to control the supply of office buildings in KL.
Eric Lim: I'm not as pessimistic, but I agree that there is probably a mismatch between supply and demand. Many [existing] tenants of older buildings are relocating to the newer ones because of better specifications [in the latter].
Over the last two quarters, the occupancy rate has dipped by about 2% to 3%, not because of a lack of demand but [because of increased supply]. I think an overall occupancy rate of 78% is not too bad.
Wong: I beg to differ — KL's current occupancy rate of about 79% is actually more for buildings completed [some time ago]. If you just look at the buildings completed in the last two years, their occupancy rate is all below 50%.
Eric: That would depend on location.
Buckley: I would say KL Sentral and Mid Valley areas…
Wong: Those are exceptions. In KL Sentral, if you build more office buildings, because of its connectivity, they will still be filled. But if you look at those on KL's fringes like Petaling Jaya [and] Subang, what's their occupancy like?
Buckley: If you're making a generalisation, yes, developments that are integrated and with good connectivity will always be well-received. There will always be winners and losers.
Eric: For example, the recently completed Damansara Heights, where Menara GuocoLand is, is almost 95% tenanted. So this shows its location and design meet market demands.
Yam: This is why we need to scrutinise where the supply is. Taking Mont'Kiara as example — as I understand the Mont'Kiara market better as I've built quite a number of strata offices there — all the office buildings there are over 90% occupied. So again, it's location. When you talk about quality, many are mediocre as they were built in the late 1990s or early 2000.
As for developers, they will just have to take the risk of flying blind. The government is not at all worried because the situation is unlike an abandoned housing project where its citizens will be affected.
We need not get too concerned about the office market because I think it will correct itself as it is happening now. Those who build them are going to fund them with 100% equity — that's a risk they take. There may be some other advantages that we do not know of; maybe it's tax planning. If you go to Sibu and Miri [in Sarawak], there are blocks of vacant buildings.
On Regina's point on what's the motivation of building offices: If you go through the risk matrix of a developer, the lowest risk in terms of asset class to develop is probably residential because they will sell. If your houses can't sell, you can lower your price until someone buys. After building six to seven residential [projects], you would've built enough equity, so you may want to build offices next. So the motivation here is presumably risk diversification — a portfolio of products. And when you make enough money, you [might] want to build a hotel. It's a PR (public relations) move, a diversification of portfolio… If the land is in a city centre, it will be a waste if we don't build anything else other than residential.
The land amortisation cost for office buildings is given by plot ratio unlike residential, which is given based on population or units per acre. We've been trying to tell the authorities to follow the Singapore model where residential development can be based on plot ratio.
Regina: Does the [current] rent cover the construction cost [of office building]?
Yam: I think the yields are between 4% and 6%.
Wong: The yield of 4% to 6% is based on 100% occupancy, but you look at all the new buildings — not all of them are built at Mont'Kiara, Damansara Heights or KL Sentral; these are areas that are still in demand. But [in] many other areas, people just build and leave them [the buildings] there.
Building office buildings for investment is not an attractive option in this country because it is very hard for you to achieve up to 80% occupancy for new office buildings and the effective rental is too low. There are not many office buildings that are attractive enough for REITs to buy. Warehousing and logistics buildings' yields are more attractive.
How does Malaysia fare as an international office destination?
James BuckleyTEP.com: Who are our competitors? What is our competitive edge? How we are perceived as an international player in terms of office space supply.
Regina: I don't think people go around asking: "I want to set up an office and where should I go?" If they are looking for manufacturing facilities, they may say so. For instance, instead of manufacturing something in the US, they outsource it to Asia, and then they will shop around in China, Vietnam or Indonesia. For offices, it's generally a controlling function — you're controlling manufacturing, retail functions, [and it] really depends on where these activities are. If your customers are in Southeast Asia, you may want to put a human resource function here, or distribution or marketing. Say if your manufacturing is in Malaysia, you can do it in KL; otherwise, you may put it in Singapore. So in Singapore, for instance, Facebook took up 250,000 sq ft of space. Right now, they're only using about 100,000 sq ft. The suspicion is that they're not giving up the 150,000 sq ft and may end up taking up more space. Why would they do that? Singapore has a smaller population than Malaysia.
There are more Facebook users in Southeast Asia than any other continent in the world. There are many Facebook users in Indonesia and Thailand, and they're shopping and trading goods on Facebook. Facebook is using their office to market and distribute, and to do all the things they need to do for Southeast Asia. So you ask yourself, what is the demand for an office building in KL? It's not whether it's an international office destination or not; it's really about how much of economic activity has to be in KL — how much manufacturing, retail, consumption is going to happen in KL. If you think you're going to have a lot more of your firm's activities in KL, whether it's because "it is expensive in Singapore so I'm outsourcing it to KL", or the wages are cheaper. Actually, wage is a bigger component of your cost than office. So if your wage is reasonable, the education level is good, then you might have more purpose-built offices here. The office demand is the tip of the iceberg. Ultimately, what does KL offer? Does it have strong domestic consumption? Does it have superior education levels? What is it?
Yam: As you know, KL is quite small; it's 245 sq km, much smaller than Singapore. The government is coming up with a transformation programme where one of the key economic actions would be to create a Greater KL. The real estate value in Greater KL is high compared with the rest of Malaysia. And you cannot have pure manufacturing activities. It has to look at services, talent and innovation — and how are you going to promote that?
Hence the birth of InvestKL, it works with Mida (Malaysian Investment Development Authority) to lure MNCs. So here is the game plan: Malaysia is too small, so we play the Asean card. We have now come to terms with more advanced countries to set up regional headquarters or principal hubs in Asian countries. What are the advantages of KL? In our engagement with these people, they thought Malaysia is only for manufacturing, while the regional headquarters must be in Singapore. We did a poor job in marketing ourselves. Malaysia is ranked the third-most preferred global offshore location and the fifth most attractive global investment destination — you can take these rankings with a pinch of salt — 16th global ranking in infrastructure and 23rd position in ease of doing business.
I mean, for a small country of 31 million, we're punching above our weight. We are also the fourth-best shopping destination, 11th for transportation. This actually surprises me. The latest ranking shows Malaysia is the No 1 place to invest in; No 2 is Singapore. From the Asean perspective, of course Malaysia has a strategic location in Asean — we're business friendly, politically stable and we have available talent as well as competitive business cost and high liveability. We have international universities, international boarding schools, hospitals. We have the whole ecosystem, so what's the cost of doing business? And now, [the question of] rental comes up. What are the negatives? Safety and security issues, poor maintenance culture, poor built quality and traffic congestion, which will be resolved by the Mass Rapid Transit system. We have the plus and minus.
And because of the downturn in the oil and gas industry, we suddenly realised we have a great opportunity. The head offices based in New York and Singapore or London will look to cut cost, but there's only so much manpower that you can cut. Then, they will be looking at relocation and the whole ecosystem of doing business in KL seems very attractive now. So I would brag that InvestKL has for the past 5½  years seen 65 MNCs — and these are billion-dollar companies — relocate their offices here. We're doing it very quietly because we don't want our competition to know. But it is happening.
Wong: What you've highlighted is very good. But how many of these MNCs need offices spaces? If we have so much competitive edge and our rental is so attractive, why is our absorption rate for Grade A offices so low?
Yam: You must remember that InvestKL is not just a pure real estate play. In general, we want them [MNCs] to set up regional headquarters here in KL. We are talking about human capital management, accounting consolidation. There will be flows of money in our banking system. How many Malaysians are employed in the higher management level? Those are some of the KPIs (key performance indexes). And today, they have already occupied 600,000 sq ft of office space. James [Wong], you must remember that when office buildings are completed, it will take two to three years before they are filled up. I know of a huge MNC who has occupied an office in PJ and they're already looking for new office space once their tenancy expires. These are some of the things that are happening on the ground. And the incentive schemes — they're arranging some of their top management to come here. They're not going to, at the first shot, go for 100,000 sq ft; they will say start at 20,000 sq ft, then they will gradually move up.
Regina LimTEP.com: These are the bright spots…
Wong: A large foreign bank in Hong Kong is relocating their office to KL with a few thousand employees. But these are pockets here and there. What we want to see is sustainability and to see MNCs come in big numbers. What else can InvestKL do to make this happen?
Yam: We can't be the only party doing this as we are only focused on KL.
TEP.com: In 2016 alone, InvestKL managed to attract 13 MNCs, bringing in RM3 billion in approved and committed investments. What is the outlook for this year?
Yam: The KPI set by the government is 10 MNCs per year. And this year, the figure is 12. We will do it.
TEP.com: Looking at the MNCs that came in last year, five were from Europe, five from Asia Pacific and the Gulf region, and three from the US. Do you see new investments coming from similar countries?
Yam: I think Europe will be sustainable, almost business as usual. The concern is on the US, which we will have to wait and see, so our new target now is to get MNCs from China and Japan. I think we will get a few more from Japan and we hope it will mitigate the impact from the US. Meanwhile, China is a new frontier. We are courting Alibaba Group as they are setting up their regional distribution hub in Malaysia.
Back to James' [Wong] question, one of the challenges is that MNCs like 20,000 sq ft floor plates, but we don't have it because nobody is daring enough to build that sort of floor plate speculatively. So in order to change the game, we have to move from a speculative market towards a more customised market. And we have to do our homework better in terms of design, marketing and concept, rather than saying there is oversupply and people should stop building.
Buckley: Does InvestKL benchmark against Hong Kong and Singapore? How are we doing in terms of attracting MNCs in the past couple of years? How does it compare with the others?
Yam: Invest Hong Kong is like a tourism board — I don't think they have the powers like InvestKL where it can go to the government and ask for very specific incentives. We also provide all hand-holding services for MNCs, so I think we are doing a pretty good job and always benchmark against the Singapore Economic Development Board.
Office owners are keen to have MNC tenants because it is good business and branding for them. Many MNCs would think that the rental here is very cheap; they are here because of the good ecosystem and services that we provide for them.
Eric: Many MNCs currently in Malaysia have expanded to bigger spaces, such as Alliance, MetLife, AIA and Huawei.
Yam: One of them is a company called ServiceSource, which expanded from one floor to two floors in One Mont'Kiara in less than two years.
The way InvestKL works is that we don't advertise but collaborate with the Chambers of Commerce and the major property consultants who move expatriates around the world. In the economic downturn, there will be big companies asking the consultants how to optimise their cost, and one suggestion is that they relocate their office to Malaysia.
Buckley: Yes, we have seen that in Knight Frank. Some Singapore companies shifted some of their staff and business operations to KL to save cost.
Wong: There is a lack of promotion. Many MNCs are deterred from relocating to Malaysia because of the limitation on foreign equity ownership. They do not know about the principal hub incentive guidelines, which include the relaxation of foreign equity ownership in principal hubs. Hence, InvestKL and Mida have to sell Malaysia more. We are good in coming up with all these incentives, but poor in marketing or telling people about them. A lot of MNCs are still not aware of this.
Yam: InvestKL only has RM17 million [budget] per annum, so that is a limitation. But you can see our CEO Datuk Zainal Amanshah is always doing interviews with foreign media, and we always send our people to conferences and business trips to market our nation. We are not taking a shotgun approach but a rifle approach, so if you don't see it here, [it] doesn't mean we are not doing it.
Wong: Of the 65 MNCs that InvestKL have managed to attract, how many of them got the 100% relaxation on foreign equity ownership?
Yam: All of them got the 100%!
TEP.com: We have discussed about office space supply and demand, Malaysia's strengths and weaknesses, the MNCs and InvestKL. What about the perception of local tenants?
Eric: I think the majority of office space is taken by locals. The only issue is that when the local plans to relocate, they worry about cost. So office owners have to be more creative in their offerings to locals, such as rent-free periods to attract tenants.
TEP.com: [Is] this relevant to the older or new buildings?
Eric: Old and new ones. Sometimes the local companies are fine with the rental rate, but they worry about the cost of relocation and renovation. So landlords should also offer packages to ease the relocation. And as people move to newer buildings, the older ones have to undergo some refurbishment [to remain attractive].
TEP.com: Are they looking for customised space in terms of construction or design?
Eric: While I think local players are interested in MSC-status buildings, they tend to look for something cheaper.
Buckley: If you are a tenant who is paying RM5 to RM6 psf per month – and let's say if it is going to cost RM150 per sq ft for your fit-out cost – it will be quite difficult to attract existing tenants to move to a new office building due to the much higher cost. In this case, landlords have to work harder and be creative in their offering, not just rent-free periods.
Eric: From my observation, the office owners who are more flexible are able to fill up their buildings faster. So the key is how flexible they are…
Wong: Yes, currently it is very much a tenant's market, so if you don't provide three or six months of rent-free periods, subsidise the relocation and fit-up cost, you won't be able to attract large new tenants into your building.
TEP.com: Are there any exceptions in the market where people do not mind paying a little bit more premium to get into it?
Wong: I don't think so.
Eric: Because the local players are more basic and price-sensitive.
Yam: But I think the trend will change due to globalisation. Recently, I went to Integra Tower and I was totally impressed by the quality of the building. I remember when I used to visit GIC (the Government of Singapore Investment Corpo) and Temasek in Singapore 10 to 15 years ago. I was very impressed with those buildings. I asked why could they do it and we can't? Rental is probably just a small portion of the entire business cost. Quality buildings can attract a lot of people, such as Menara Binjai — there are people who appreciate quality.
Buckley: Menara Binjai is incredibly popular; it is almost 100% occupied.
Yam: For a tenant looking for new space, it is not just about rental. The tenant will also be looking for something more efficient and that will offer higher productivity, less inconvenience, greater connectivity and a sense of community. And don't worry about the oversupply situation; no one is going to get hurt except the landlords. But in terms of residential property, yes, it is very sensitive.
TEP.com: It is not just about location, design and branding, right? The maintenance of a building is also very important because you can have a fantastic building today, but five years down the road, it could be very different.
Yam: Yes, that is a consequence of the rental not being high enough.
TEP.com: So what would be a good balance? What is it that the developers and landlords need to do?
Yam: I think they need to be more transparent in the way they maintain a building and learn from the UK where the management corporation will table the budget of maintaining and upgrading the facilities in the building to owners. The owners are willing to stay in the building because they know the facilities will be upgraded. But in Malaysia, people are staying because of cheap charges, so we need to change the mindset.
TEP.com: Is it something that the government needs to do to ensure at least a minimal level of maintenance?
Yam: I hope not, because we are so highly regulated and legislated.
TEP.com: So it is back to the stakeholders because they hold the key?
Buckley: If you want your building to be competitive, the building needs to be well-maintained and it should be left to market forces instead of the government.
TEP.com: Hence the players themselves actually hold the card; you decide what kind of building it is going to be and, by extension, what kind of pricing that you can command from the market.
Wong: I think the maintenance culture of building owners in Malaysia is very low, compared to Singapore and Hong Kong. Even in a Grade A office building, you do find issues like lift breakdowns and malfunctioning car park barriers. So you need to plan ahead to react to issues quickly, but generally, building owners in Malaysia have poor maintenance culture.
Buckley: They are more reactive as opposed to being proactive.
Grading of office building – who decides?
TEP.com: We talked about Grade A or B offices — is there a formal benchmark? How are buildings graded? Who decides on the grades?
Wong: KL City Hall has some guidelines but those guidelines are actually very basic, so each international property consultant will have their own criteria and guidelines. But generally, [as to] what is Grade A, B or C, more or less, we look at building design, accessibility and building intelligence features — and from there, we sort out their grades.
Buckley: Yes, we have our own criteria and basket, which will change over time when these buildings improve. We have the premium rank, and there are only four buildings in KL that qualified.
Yam: I think the Urban Land Institute (a nonprofit research and education organisation with offices in Washington DC, Hong Kong, London and Frankfurt) have definitions for the grades, but you cannot use the same grading for the buildings in different countries.
TEP.com: Yes, and the market is not static, so the grading must evolve. But is that the case? Are Grade A buildings 20 years ago still in the same grade today? Is there a need for the grading to be standardised for a like-to-like comparison?
Buckley: The criteria and definition of a Grade A building would've changed during the 20-year period. You can just look at the waiting time of lifts in Mid Valley and compare what is being offered in new modern developments.
Yam: Lifts' speed is very important; it is one of the criteria. You have raised up a good point, I will ask Rehda (Real Estate & Housing Developers' Association Malaysia) together with PAM (Malaysian Institute of Architects) to set up our own Malaysian standards.
TEP.com: When InvestKL promotes the Grade A buildings, whose standards do you go by?
Yam: Generally, architects are the independent consultants. So, if I were describing a building that does not have specific [grading] definition that I can follow, I will ask the architect to come up with the specs (specification) to justify the grade. There are certain things that you cannot compromise; such as lifts, floor-to-ceiling height, curtain wall and energy savings…
TEP.com: Right now, the grading of a building is something that can be quite confusing for a layperson.
Yam: In fact, it is confusing. For instance, car parks. People in Singapore and Hong Kong usually do not need them, but it will play a very big role here to determine whether a building is ranked Grade A or B. And, going forward, if there is an MRT station, [the availability of] car parks should not be a criteria anymore.
What Malaysia needs…
TEP.com: Regina, there was a report by JLL about a year ago featuring the top 10 biggest single office asset real estate deals in Asia Pacific. Singapore's Asia Square Tower 1 topped the list that also highlighted six deals in Japan, two in China and one each in Singapore and Hong Kong. What does Malaysia need to do to get into the list?
Regina: Firstly, because rents [in Malaysia] are very low, the price per sq ft is very low. Thus, even if you have a five million sq ft building, it will be reasonably cheap and wouldn't feature in some of these indices.
TEP.com: But that should make us very attractive?
Regina: It is attractive.
Yam: I think one of the challenges in Malaysia is the perception that Malaysia is an Islamic country — there is an issue of trust deficit, that sort of stuff, a lot of negative things. We always shoot ourselves in the foot. If you cast that aside and look at what are the buildings that can be sold, there are only a few quality buildings that huge investment companies would look at.
But if you can buy a building with 5% yield in Malaysia and bet on the ringgit strengthening, it will be a double win. In fact, if you look at the negative interest-rate policies set by governments from Japan to Europe, this is a great opportunity for them — they should be cashing out and looking for yields. The only risk is forex, but if we are betting it right, our currency should increase, then you should be doing a deal here, so I think it is a lack of confidence.
Wong: Having said that, we have a Grade A office building with 5.5% net yield in hand. We are not the only firm marketing this building, yet it has been on the market for a while and couldn't find a buyer. We even marketed it overseas. Through our close associates in the UK, we spoke to a private fund, but they are looking at a net yield of 6.5% and looking for an office building that is off market.
Most investors are looking for high yields, which means owners have to bring down prices. But the owners are not willing to do so currently.
Another interesting development is that, if you look at the office building transactions over the past two years, I think none of them were sold to any foreign funds. They were bought over by local REITs, EPF (Employees' Provident Fund) and KWAP (Kumpulan Wang Persaraan (Diperbadankan)). So why are the foreign funds not coming in to buy our office buildings even if there are a lot of signs pointing that ringgit is strengthening?
Yam: Because our real estate agencies are doing a poor job. We are not that aggressive. Maybe you don't get listings so you don't do it, but real estate agencies should put in a sustained effort. They have to do the shotgun approach while we do the rifle one.
Buckley: The way we work in Malaysia is slightly different from overseas, where you will have more exclusive agency appointments, whereas the agents here are appointed on an ad hoc basis.
Yam: But I think a lot of developers wouldn't mind it; typically when I do something, I don't mind giving a particular agent six months exclusivity.
Eric: For office buildings, it depends on the owners. Some of them will give agents three to six months (on an exclusive basis) to reach out to potential clients.
Buckley: What I found is that the owners who are not in the real estate industry typically like to appoint an agent to exclusively sell their buildings, but a lot of developers are not willing to do so and they just call multiple parties. So for an international agency like Knight Frank, JLL or CBRE, to market it overseas and engage your team overseas is quite difficult.
Digital disruption and office space
TEP.com: What about digital disruption? Do you see it impacting the take-up of office space?
Yam: Based on my observation, one of the reasons you need to be very efficient in places like London is because you pay a lot of money to travel to go shopping. The fuel cost there is three to four times here.
Buckley: I think it is people's time. People don't want to waste time travelling from one place to another if they can shop online. But Malaysia is a little bit behind, although I believe we will catch up pretty soon.
TEP.com: That is for retail. Does digital disruption have an impact on office space?
Yam: I think there will be some. But I don't think it will be major. I think people still need to relate and socialise with the community.
Buckley: After all, especially if we are in a customer service industry, we still need face-to- face interaction.
TEP.com: What about the impact from co-working spaces?
Yam: When we go to work, one of the reasons, aside from making a living, is to be able to interact with our colleagues. We have some fun. There are birthday celebrations and all those. However, co-working spaces do not provide that. There is co-working space for the millennials and the technopreneurs, but for others, they still want their office space where they can lock their drawers before they go home.
Eric: In the past, new start-ups that may not be able to afford the rental of an office space will have their offices in shop lots.
Wong: Co-working space is a trend but it is a small growing trend. It is more applicable to marketing and online shopping – for instance, Lazada. They have a few hundred employees, mostly occupying shared spaces. However, their office has many facilities such as a mini gym and a little café area for staff to hang out – a Google kind of office. I would not say it is a major trend now.
Buckley: We haven't seen big co-working offices coming in such as WeWork. The co-working space that we see in Malaysia is just an interpretation of what the co-working space is like in Singapore and Hong Kong, where the co-working trend there is more developed. So, it's not impossible to see the co-working space trend develop in KL and that could dramatically influence the way we work.
Regina: I think many things we see today have been enabled by changing technology. Ten years ago, we couldn't book a GrabCar because we did not use a lot of mobile phones or GPS, or even online shop. But for the past five years, developed markets such as London, Berlin and the US have seen an increase in the number of freelancers in this gateway economy. Basically, instead of me doing your job for the whole year, you can bill me by the hour. As there is a growing number of these freelancers, there is a strong demand for co-working space. And in London and Berlin, there are actually developers building purpose-built co-working spaces – 200,000 to 500,000 sq ft. And who are their tenants? They are a combination of freelancers. Instead of me giving you an office in this part of the town, I am giving you a WeWork membership for a yearly subscription and you can work at the 12 offices around town. It is like joining Fitness First. When you feel a need to go and print something from the office, then you go into the nearest office.
The co-working space is also interesting because you can sit next to your colleague or you can sit next to someone who is working in Amazon and learn a thing or two from him. And they are doing a lot of sharing of services, like a secretariat. Most of these freelancers also do not have health insurance. The co-working space operator can say you can use this health insurance company which is sited right over there, for example. It's basically a bundling of all services. There is a community that is happening.
When you go to a gym, the last thing you want is for all the treadmills to be taken up. As for the co-working space operator, the last thing you want is for people to come in and not be able to find a desk. There is some fictional vacancy that they try to maintain in a single outlet of their operation that would not really result in a lower demand for space overall.
But in the last 20 years, you can see that the usage of office space has slowly changed. We used to take 12 sq m per person, then it dropped to 10 sq m and eventually 8 sq m. But there is a flaw. I don't think we can go beyond 8 sq m. In a lot of office spaces that JLL helps companies to design, we find that even if desk areas are getting smaller, the breakout areas are getting bigger. Because people who are born and bred using mobile, checking their Facebook 100 times a day, they are social people. You want to keep them working for you instead of jumping ship every two years. So, those are the changing needs of modern office users.
Buckley: I think it is also because businesses like the flexibility as they can do month-to-month leasing. They also do not have to fork out the fit-out cost, and if a particular part of the business is growing, they can just move the team to that office.
Regina: You know, I am enjoying using Airbnb every single time I travel. I have three children and I enjoy cooking and washing [in these Airbnbs]. I can't imagine staying in the hotel ever again. I know co-working spaces in Singapore make up less than 1% of the occupiable stock, but I believe it will make up 5% to 10% in the next 10 years. In developed markets like Berlin, London and Manhattan, it has taken up more than 5% of the occupiable stock.
TEP.com: It is indeed gaining momentum.
Regina: Yes, it is something we could not do before, but something we can do now. You could not operate a company with your different employees in different co-working spaces 10 years ago. Because firstly, you don't know where they are and there were no emails back then. In Singapore, we are working on this thing called the Personal Flying Vehicle. So, instead of taking an Uber or a cab, you are going to be on a motorbike and flying in the air. I know, it sounds pretty off and a bit crazy, but basically you have drones already now carrying parcels which are 55 kg, almost the weight of a person. I don't think we should discount these possibilities. The youths are going to inherit the earth and this is what works for them.
What should be Malaysia's story?
TEP.com: Malaysia has a good story to tell; it is just that we are not telling it right and not telling it loud enough. Regina, looking in from the outside, what is the story we need to tell?
Regina: I think KL will do fantastic if Singapore did not exist. Singapore is a global city, and it has a higher GDP per capita, so it is in a different league altogether. And then we have the rest of the five countries in Southeast Asia that I cover [Thailand, the Philippines, Vietnam, Malaysia and Indonesia], of which Malaysia is the most developed in terms of GDP per capita, in terms of employment and services and so on. So, I think it [Malaysia] has achieved quite a lot and the problem is to go further, in a more service-oriented situation, a lot of the higher-level things are required. For example, transparency in the market is strong, ease of doing business is strong. But they can be better. If you want to get to the next level, it has to be better. Corruption has to go down. And why is the ringgit low? What is causing this to happen and are these factors going away? Those are the real tough questions we have to ask ourselves.
I believe Malaysia is going to steal away more MNCs from Hong Kong, Shanghai, Singapore and Sydney because the cost is cheaper. But there is also another side – the benefits. What can I get for this cost? If it is something I cannot use, then it does not matter how cheap it is. It is those qualitative, software things we should fix.
I am optimistic about China's involvement with Malaysia. Malaysia is a rich country full of history and wonderful people, fantastic food. It has so much potential. The Chinese's determination, their sense of focus, their efficiency paired with Malaysia's geographical and rich resources, its ports – maybe in the next 20 years, that combination can beat Singapore, and Singapore may become irrelevant if China and Malaysia work very hard together.
TEP.com: That aside, has Malaysia done anything right?
Wong: The good attributes of the country are that we have good infrastructure, good ports, good connectivity and a very friendly business environment. Our foreign investment guidelines are more liberal compared with Singapore or Thailand. We have very well-defined property ownership rights, unlike in Indonesia where property ownership only gives you the rights to use rather than a solid title. Like what Regina said, these are all the strong attributes. But what is so sad is that we have an image problem. Our foreign missions, InvestKL, the Chambers of Commerce and everyone have to do more marketing. For example, the MNCs that InvestKL attracted have gotten 100% foreign ownership – a lot of foreigners are not aware of that. And the other weakness is government bureaucracy, red tape and corruption – we need to change the perception.
Buckley: Our infrastructure here is not bad on a regional basis; they are getting better. But, it is not that comprehensive. Our bus services are quite poor.
Wong: But if you compare that to Manila or Bangkok?
Buckley: But why are we comparing ourselves with these countries? We should be comparing ourselves to Hong Kong, Taiwan and Singapore. I think more needs to be done on the infrastructure. I see this as a weakness, not strength. I think bureaucracy and red tape are an issue here. Just recently, DBKL (KL City Hall) announced that if you have a business in an office tower, you need to have a licence. Why do you need to have a licence? It is just more cost, more red tape. It doesn't make any sense to me. Things like that don't do us any favour.
Yam: For comparative purposes, this is the World Bank 2017 ranking: New Zealand is No 1 for the best country to do business, but the population is three million, so it is not so scaled. Singapore is No 2, while Malaysia is No 23. Aside from Singapore, Malaysia is No 1 in Asean. Thailand is 46.
It does not mean that we take 46, subtract 23 and we are 23 positions ahead. I thought I could share this for the benefit of the young people that all is not lost. Brunei is 72, Vietnam is 82, Indonesia is 91, the Philippines is 93, Sri Lanka is 110, Cambodia is 131, Laos is 139, and Myanmar is 170.
Buckley: One of the plus points worth mentioning is that we have the KLIA and KLIA 2 airports. It is easy to get around the region. It's great; it's very cost-effective, especially with the budget airlines. That's very attractive for businesses.
Yam: Two years ago, when the 1MDB issue came up, I was told to go and see the chairman of an MNC on how to deal [with this news]. It was surprising that they don't ask head-on about the 1MDB issue. My take on this is that we operate in a global environment – they understand and so they don't look at it as something surprising or shocking. They would have seen Africa or South America, so it is business as usual for these countries.
We have the more matured countries where the governance is pretty good, but you also have the emerging countries and less-developed countries that have to deal with politics. We can't have the one-size-fits-all situation. Malaysia needs some affirmative action plan to address the distribution of wealth that you see in countries like India and Sri Lanka. We need to have out-of-the-box thinking. Each country needs its own solution to help solve the challenges of a diversified community.
TEP.com: What would be Malaysia's story from InvestKL, then?
Yam: We are pushing above our weight, in terms of infrastructure, schools and the overall ecosystem. Perhaps the only thing is the heat and humidity in Malaysia. Tell us the things that are stopping you [foreign investors] from coming in. Is it the tax or is it the bureaucracy? We can deal with it head on. We need to spend more to promote Malaysia. The organic growth is too slow.
Eric: In Malaysia, we are actually doing quite well. In China, it takes three months to set up a company. Here in Malaysia, it takes a few days. China demands all sorts of documents, some to be translated into Mandarin as well. Perhaps, we just need to improve on our infrastructure.
It's not all gloom and doom
TEP.com: There are new purpose-built office projects that are doing well. Datuk Seri Michael Yam, do share with us your latest venture.
Yam: My company, Triterra Metropolis Sdn Bhd, is currently in a partnership with Naza TTDI Sdn Bhd to kick-start an office development at The MET Corporate Towers at the 75.5-acre KL Metropolis on Jalan Duta, KL. Comprising a 42-storey and a 30-storey tower, it is expected to complete in 2021. This is a premium strata office development. We did a lot of research on the Mont'Kiara market. The project location is very near the high court so a lot of law firms have approached us…
When their business is doing well, they naturally will want to expand. And they don't want to move to somewhere far; they want to still be nearby. We are already 70% pre-sold and we are selling at RM950 psf onwards, depending on which floor. This is a great address, the connectivity is great and it is affordable. It is said that a monorail line will be passing through here as well.
In short, developers need to really work hard to up their game.
Buckley: If you compare that pricing [of average RM950 psf] to Bangsar South, it's very, very attractive.
Yam: A lot of thought have been put into this project. After Plaza Mont'Kiara, it was almost a supply-driven type of situation.
Wong: When you have done your homework, you will customise the building based on the needs of your potential buyers. But you look at the current market, some people who have built the office buildings don't know anything about what the buyers want. It's a speculative move.
Yam: So you must know your market and customer. I would like to thank TheEdgeProperty.com for doing this roundtable discussion on the office market. Property is like any other commodity – you need to get the product right, know your customer and get your branding right. It's one of those asset class that I wouldn't be too concerned about because it doesn't really hurt any man on the street except for the investors. Those who might be hurt are probably developers, but they already have a safety net for themselves. Maybe the banks [might get hurt], but they are trained for risk mitigation.
Why would people buy shop houses? You would only get 2% to 3% yield and look, banks still lend them money.
Wong: It's for capital appreciation.
Yam: Precisely. My friend bought a RM6 million shopoffice unit and eight years later, it is now worth RM18 million. In Malaysia, what else can you invest in [for capital appreciation]? In fixed deposit, you probably can get about 5% return. For stocks, nine out of 10 buyers will get burnt. If you pick the right [property] product at the right time, you can enjoy capital appreciation. So developers, investors and buyers, please do your homework. Or maybe can also invest in REIT.
Wong: I think KL is well-positioned among Asean countries as a regional hub with our diverse economic and business activities. The ringgit will hopefully strengthen but at this current position, it makes our office rents extremely attractive. Compared with Jakarta, Bangkok, Makati – InvestKL must promote [Malaysia] – we have the lowest gross effective rent among these markets.
Buckley: It's even lower than Phnom Penh.
Wong: Precisely. So why are MNCs not coming in? I think we need to sell more. I actually have a lot of faith in [China's] Belt and Road initiative connecting 64 countries throughout the world. And because of our good relationship with China, Malaysia is one of the countries China is helping to develop and this will have spin-off opportunities. Also, with the digital hub that is being developed at KLIA Aeropolis with Jack Ma spearheading it, we should be able to attract more China MNCs. Hopefully in the future, more will come into the market. And Malaysia's economy, slowly and surely, is recovering.
Eric: Moving forward, we can also probably look at those shop house owners. They may want to upgrade or move to the older office buildings.